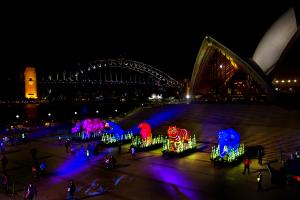 I just finished the collection, Taronga 100th birthday !!! I really enjoyed it, especially bec it had a very specially meaning for me and you !!!!!

It was a beautiful parade with 10 wild animals sculptures which Australian Taronga Zoo commit to support and safe !! This Zoo doing truly brilliant work for the wild and I love supporting them.

But you can help also, and its free, and mother nature and our planet and one day your grandkids will thank you that you did !!
Lend your eyes to the wild - download the free Wildlife Witness app and report illegal wildlife trade. You never know when you may witness wildlife crime – especially when travelling to South East Asia a hotspot for wildlife trade. Share the Wildlife Witness app with your friends and family.
http://www.wildlifewitness.net/

Taronga also have a wildlife fun donation, and 50% of all profits from my Taronga Zoo, Sydney or Dubbo and Taronga birthday collection, will be donated to...